vol.1


Right-brained and left-brained. Performing "true problem solving" while crossing the two areas

Yuji Machida

consultant・artist

Bodai Co., Ltd.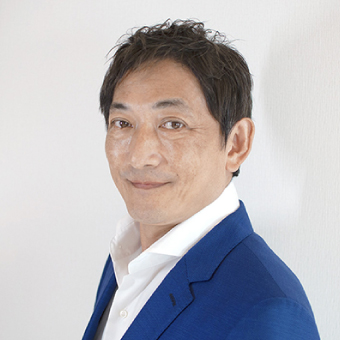 Yuji Machida●Graduated in 1991 from Kyoto University's Faculty of Law. Joined McKinsey & Company in the same year. Practice Leader in IT, high-tech, and internet-related fields at the Osaka, Tokyo, Seoul, and Shanghai offices. He is involved in many organizational changes, acquisitions and urban development projects. Also in charge of recruitment and professional education. Deputy business partner. After that, he worked at Rimnet and Unison Capital, and became independent. In September 2013, he founded his Bodai Company, engaging in corporate revitalizations / organizational change consulting, new business launches, consulting, etc. From 2017 to 2018, he was an advisor and a special consulter to the Tokyo Metropolitan Government Reform Headquarters. Advisor in Kyoto University, Office of Society Academia Collaboration for Innovation; Associate Professor, General faculty of Graduate School of Leadership and Innovation / ISL. Held a personal exhibition in New York in 1999
Bodai Co., Ltd.
Management consulting by design
I think GRAPH's strength is that its production works expand not only in the area of design but also in the business world. In addition to visual expression, we are also involved in "branding" leading to corporate transformations: from communication proposals of sale channels to distribution methods, sales methods, and ways to obtain more purchasing patrons.
At first glance, the designs seem unbalanced and unstable, but actually serve as a countermeasure against competition, leading to expansion of sales channels, purchasing patrons and in some cases it also contributes to raise profit. It is based on the cognitive but rational science that "unexpected things are memorized in the brain": even an intuitive design has a logical meaning, so it can be used in presentations and production results, even if it is not only about that. I think that Issay Kitagawa's unique talent is the sense of balance that creates a beautiful finish even while destroying the management sense and design.
Nowadays, "true problem-solving abilities" are a necessary prerogative in every field of business. The ideas and creativity that lead to the results that GRAPH proposes are what people in the field of business are most looking for. The right brain, which produces free thinking, and the left brain, which thinks logically, are often thought of as opposites, but in reality they are not. It can be said that Mr. GRAPH, who solves problems while crossing these two areas, provides management consulting by design.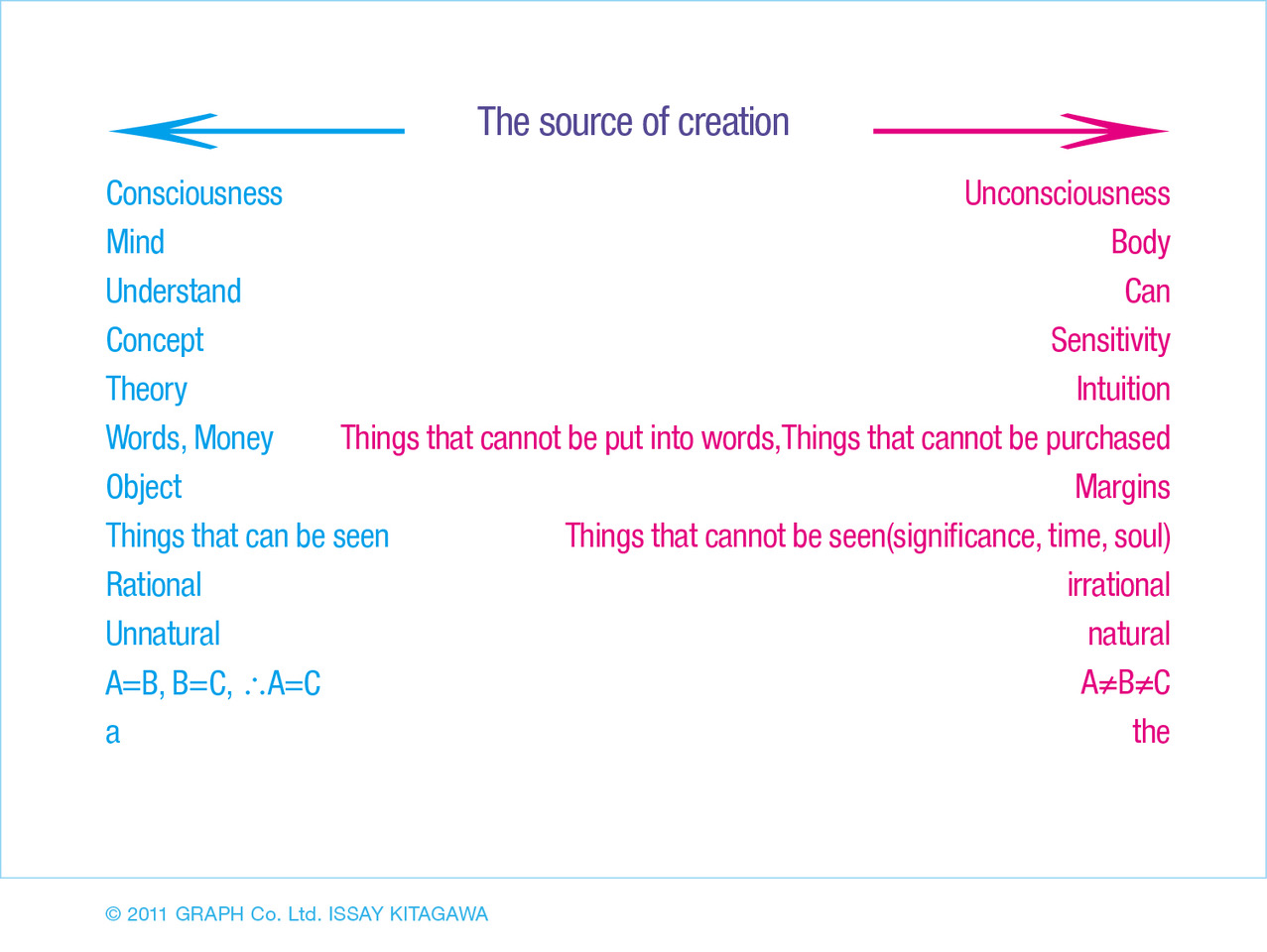 Quantifying and conveying the values of GRAPH designs
While working as a management consultant for many years, I've also worked as a painter. Based on that experience, I understand the value of unique designs that GRAPH proposes to customers, and sometimes I do reason about its implications together with both GRAPH and the clients.
For example, how much impact do the designs done by Mr. Kitagawa have in the new product market? From the client's point of view, we can interpret and explain the implications those designs may have towards a certain business. From the perspective of business consulting, we build logic, imagine the communication and development possibilities that a certain design may bring, and then imagine the prospect of expanding sales channels and clients. In every case, both the sensibility axis and the rationality axis are well satisfied, so that we continuously feel a great business potential.
Currently, I am advocating an "art thinking" method to train the ideas and creativity of business people, by applying a process through which artists create their works.
In the future, I would like to work with GRAPH to solve creative problems that integrate business, design, and art.