Design×Printing=GRAPH
This is a slogan that we are always cherished.
To bridge design and printing/manufacturing at the highest possible levels.
This is what GRAPH always pursued.
And we will realize them with high technique, sense and the ability to understand and optimize.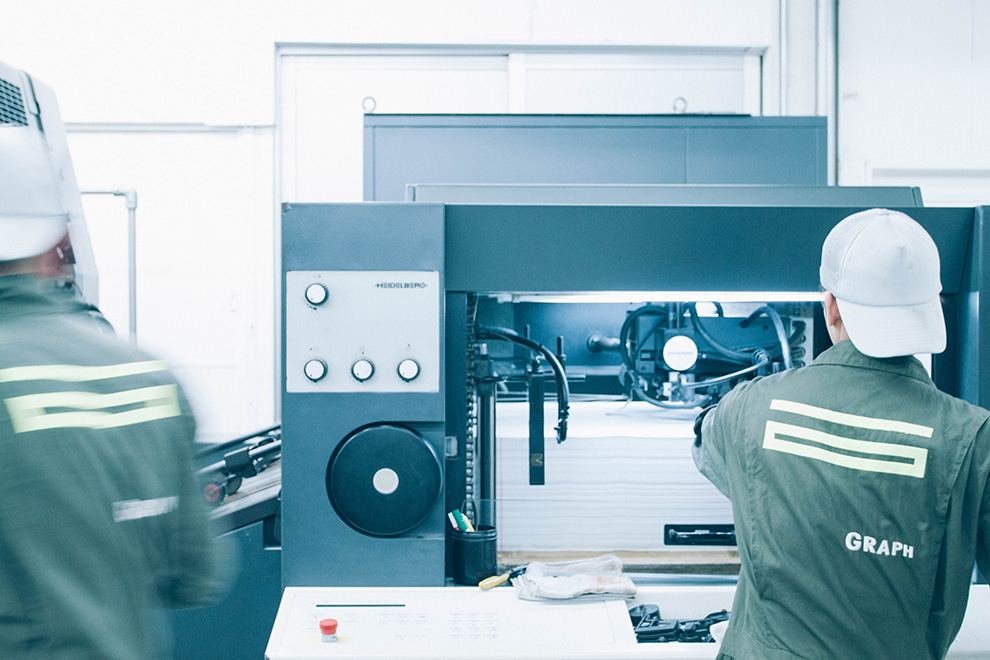 Printing Direction
By bridging design and printing, we design optimal and accurate manufacturing for every project.
A staff member who has acquired skills, sense and the ability to understand and optimize at our head office factory will direct and shape the customer's order and desired image as a field supervision of manufacturing.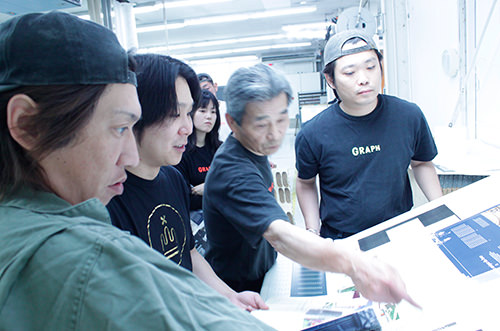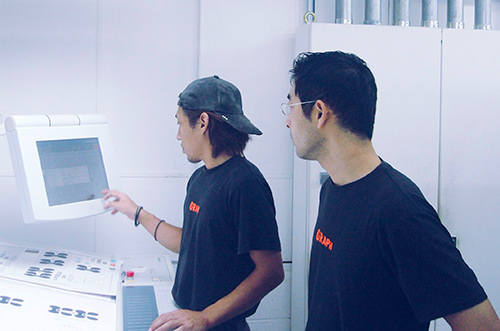 Plate making (for printing)
Plate making is the process of creating the best data for printing.
Depending on how we create the plate, the range of expression is expanded.
We carry out plate making by combining through color management technology and unique image conversion know-how with the translation ability to capture the customer's desired outcome.
We are trusted by photographers and overseas brand customers who are particular about color reproduction.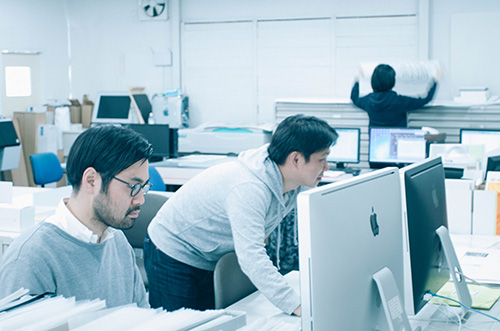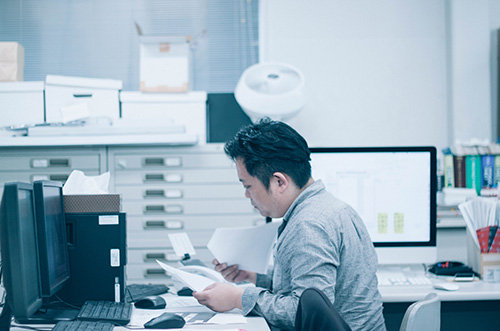 Printing
The foundation of GRAPH is at the printing factory.
We propose most suitable technique from various characteristics such as paper selection, ink selection, offset printing, letterpress printing, silk printing and inkjet large format output.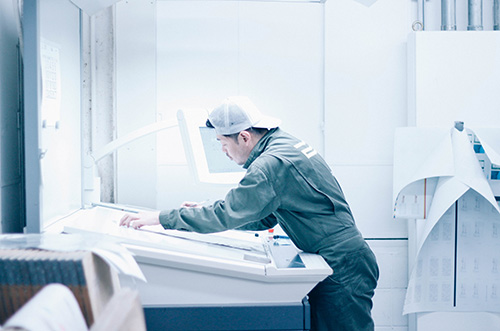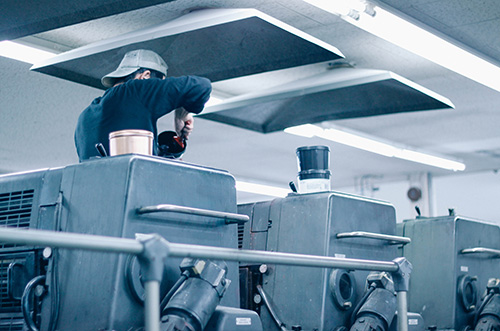 Custom-made color (spot color)
The color of the printing ink changes depending on the paper used, even if the same ink is used. Our staff who is familiar with the characteristics of paper and ink carefully mixes ink colors by hand, and constantly researches the mixing ratio and combination with paper.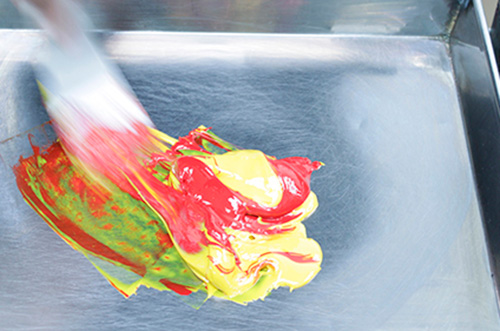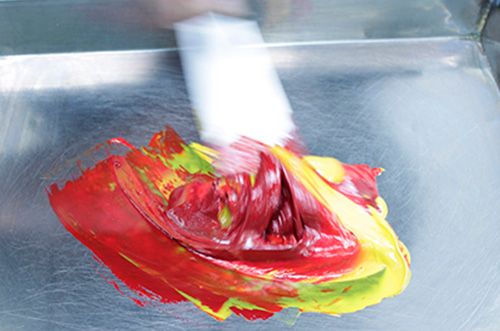 Other processing
We supply varies processing for printed materials such as Foil stamping, Embossing, Debossing, Die cutting, Box making and Special book binding. It will add depth and beauty to the expression of manufacturing.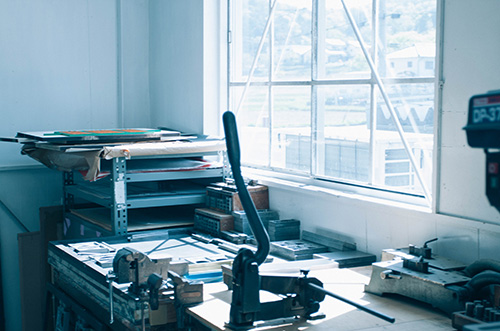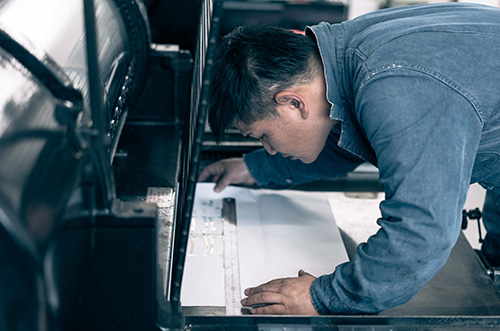 Laboratory
Various experiments are conducted day by day to expand the possibilities of new printing and processing. Many failures here laid the foundation of many new expressions.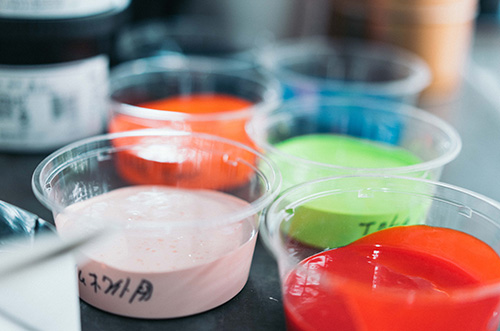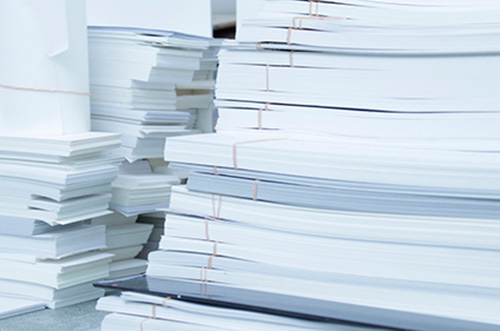 Other
Please contact us for any "Manufacturing" requests other than the above menu.
Using the knowledge and network of staff with various experiences, we would like to make interesting things with customers, including things that cannot be done with our own facilities.